June 13th, C3 held an Art Happening inside the vacant A.P.E.'s Window Gallery on Main St., Northampton
Art Happenings is 1 of 4 components that collectively defines "Storefront ART", a program designed to support local artists,
raise the profile of storefronts between tenants, and give the community a whole new reason to visit downtown!
The Hoop Master's warmed up. Aru the celebrity Hoop Master dog worked on his tricks with owner Joshua. Then Primate Fiasco was off and leading the parade
that would eventually lead the crowd of followers to the Art Happening to be held inside the Windows Gallery at 126 Main Street. They were surrounded by crowds
supporting listener's and greeted by the television crew in place to film the events of the night. Primate Fiasco, local artist's themselves were also promoting their new
and first CD to be released June 27 and celebrating later with a free performance at the famous Ironhorse located on Center St. right in the heart of downtown Noho.
Allow me to take a moment and introduce you to the members of the Primate Fiasco group and company as they lead off the Art Happening event. From left to right,
not a member of the group but a Hoop Master is Megan Labonte accompanying the band on tambourine. Next to her, also not a member but fitting right in is Victoria.
Her friends call her "V". Equipped with a baseball cap, drumsticks and a djembe drum (a drum from West Africa), "V" fit right in like she was part of the group. Next,
Chris Trevehan on what they call a kick drum with attached cymbal. Looks like the baseball cap might be a drummer's thing. Then Dave DeloRusso on banjo. I love
the banjo! Next in line is Will Choe on tuba, or rather behind the tuba. I managed to get at least part of his face. Steve Yabro is on the clarinet and then Nick Borges
on trumpet. The Primate Fiasco will be performing at the Iron Horse Friday June 27 as they release their new CD Geek Dreams available in stores for the first time.
The parade down the sidewalks to the open door of the Window Gallery people followed and gathered and entered to see Storefront ARTS' "Art Happening. Before
the show from performing artists began people could view the works of various artists lining the walls, mingle and meet, and get brochures to see what Storefront ART
is all about. Storefront ART is a program made possible through the efforts of C3 (Commonweath Center for Change) and has 4 components. Art Happening is one of
the 4 components. Tonight people got to see an "Art Happening", and "What's an Art Happening", well don't feel like a dummy, I didn't know either nor did many and that's because this program was designed and brought to life by a group of insightful people with unique ideas and a mission to support artists, building owners, and the community. With everyone inside and settled down the evening begins with announcements, camera's, and TV coverage. Below see pics of the performers!
"5:30 PM Vanessa Anspaugh Dance"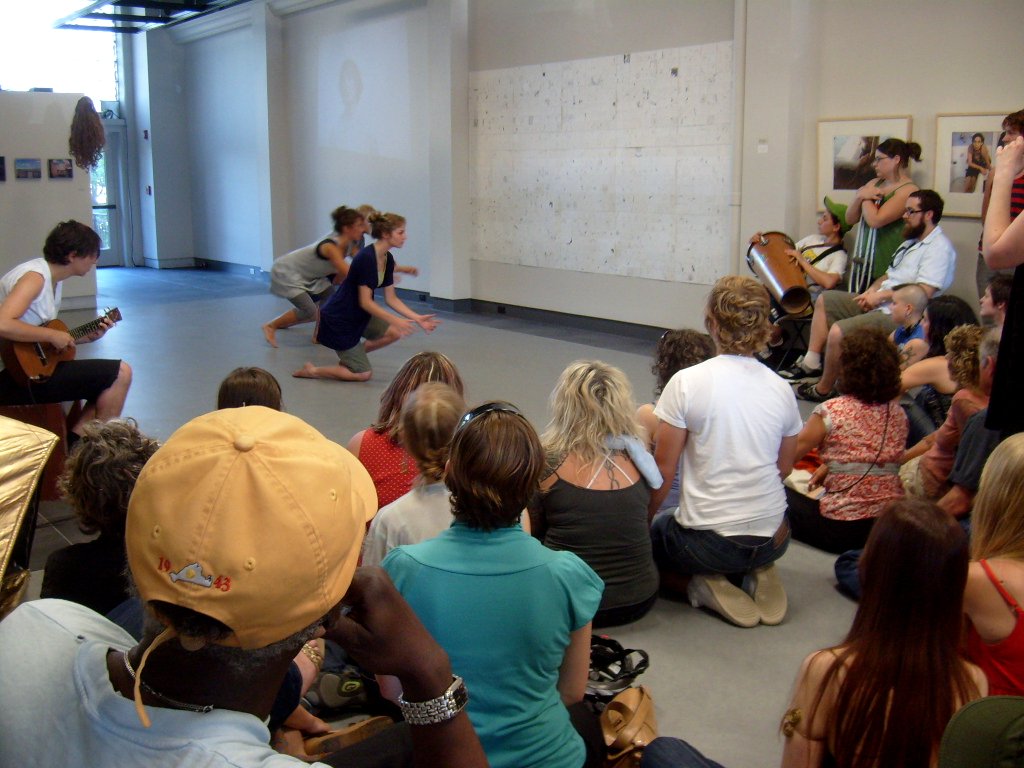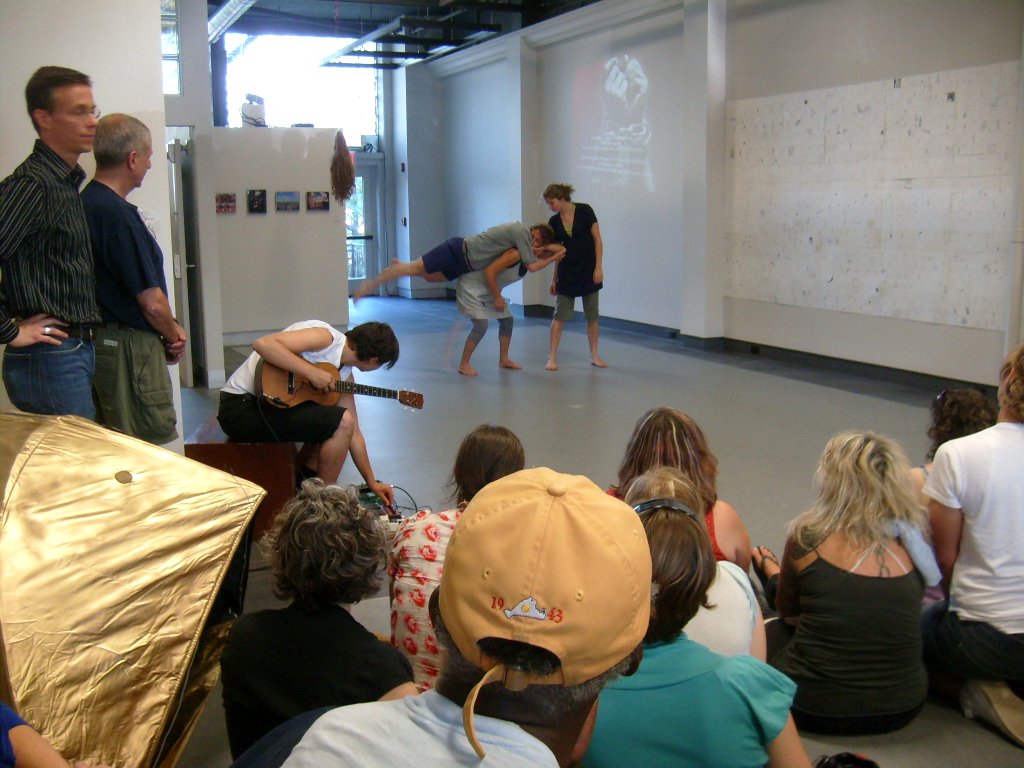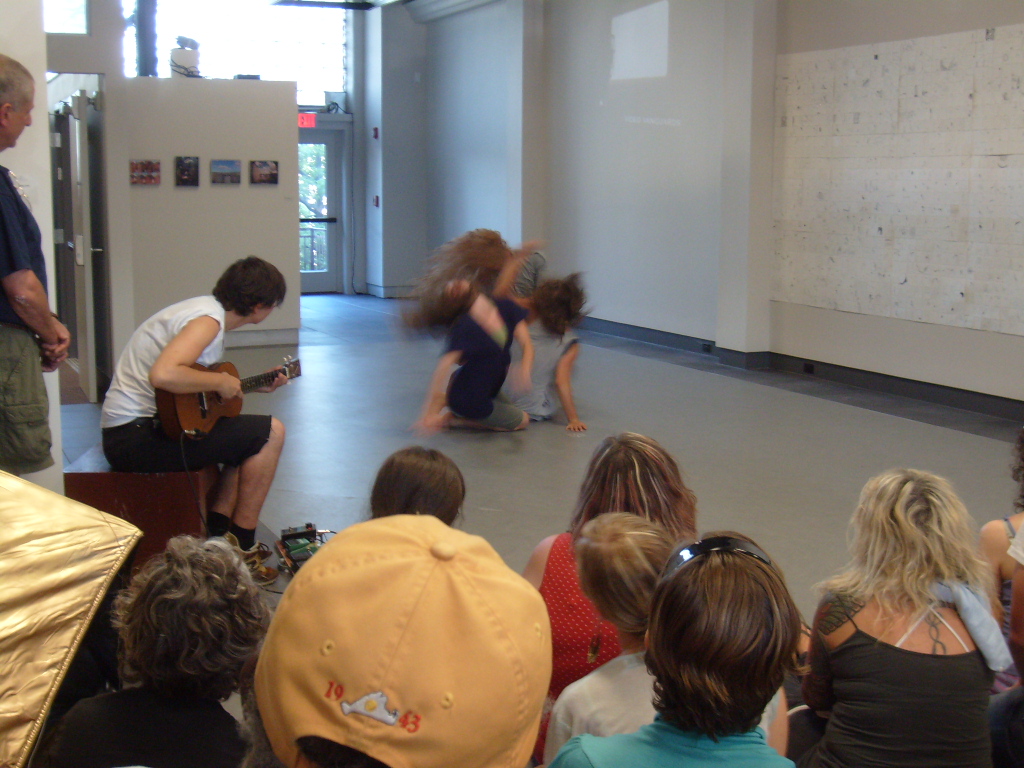 "6:00 PM Hoop Master Sass & The Human Centrifuge"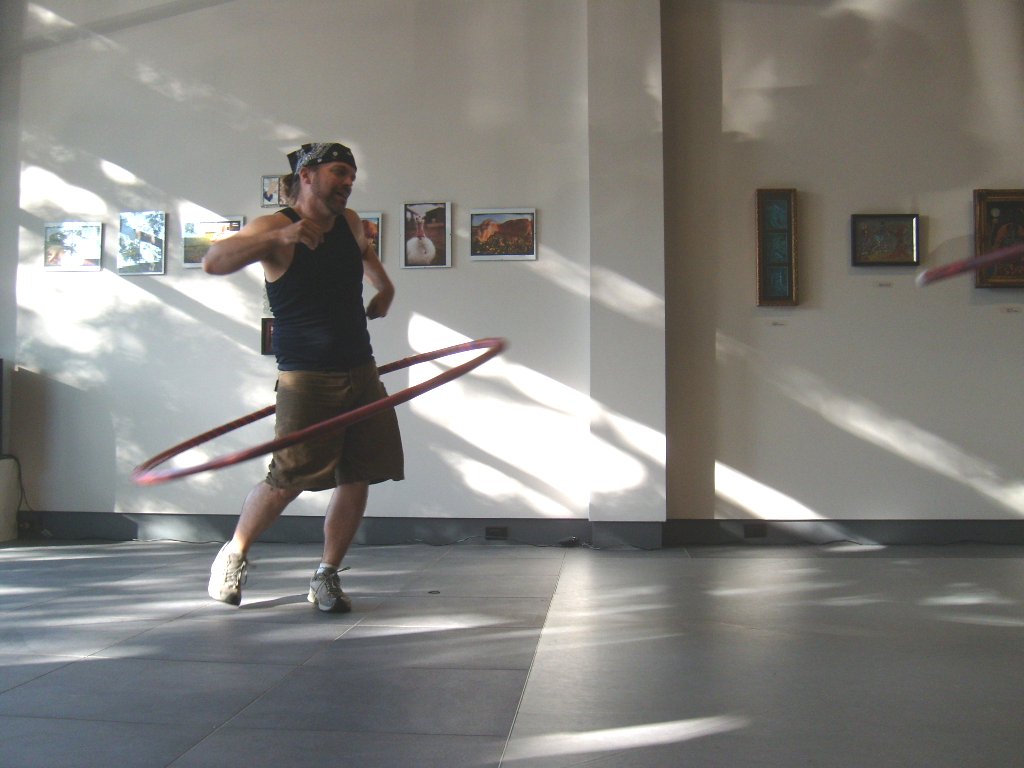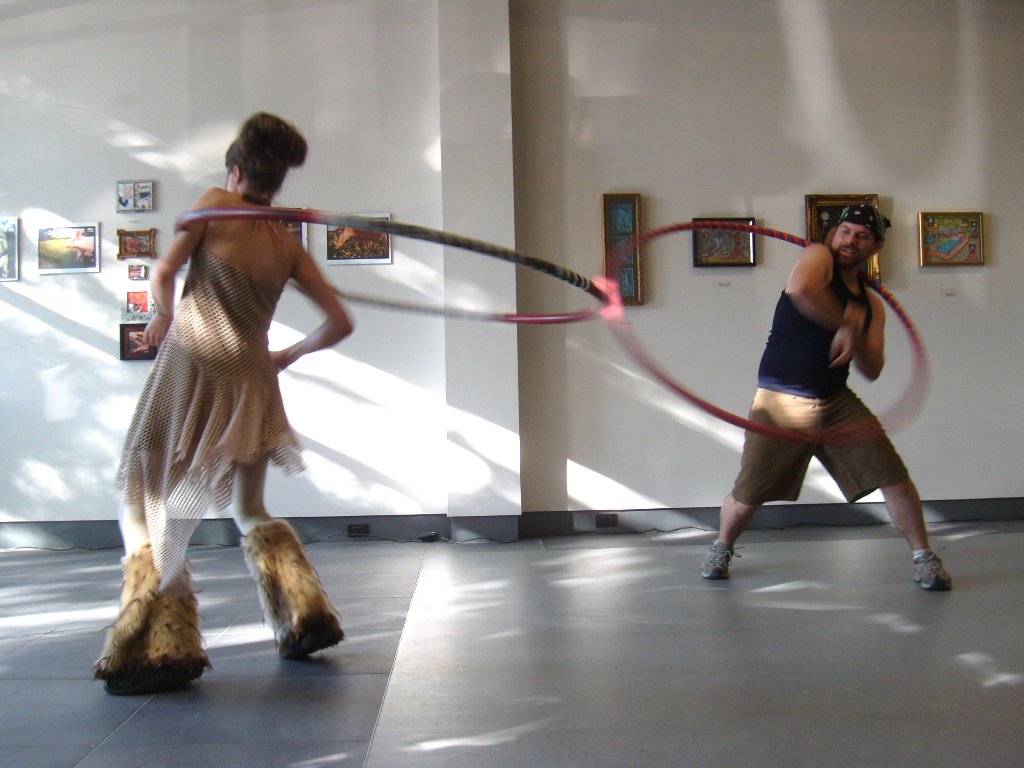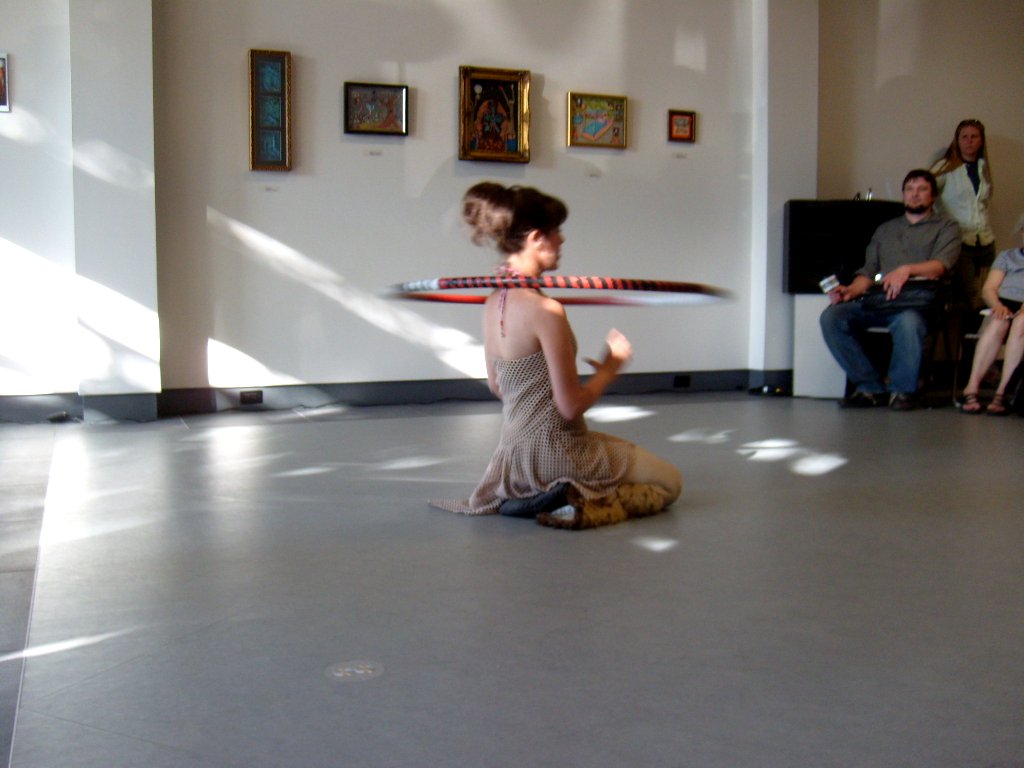 "7:00 PM Serrious Play! Theater"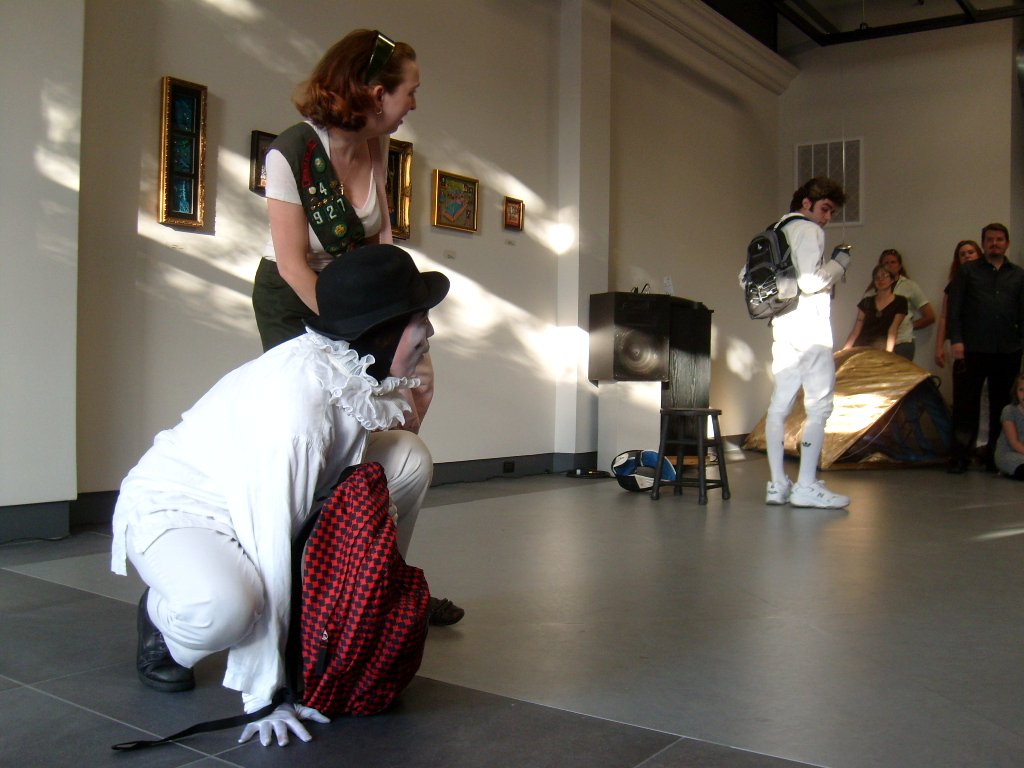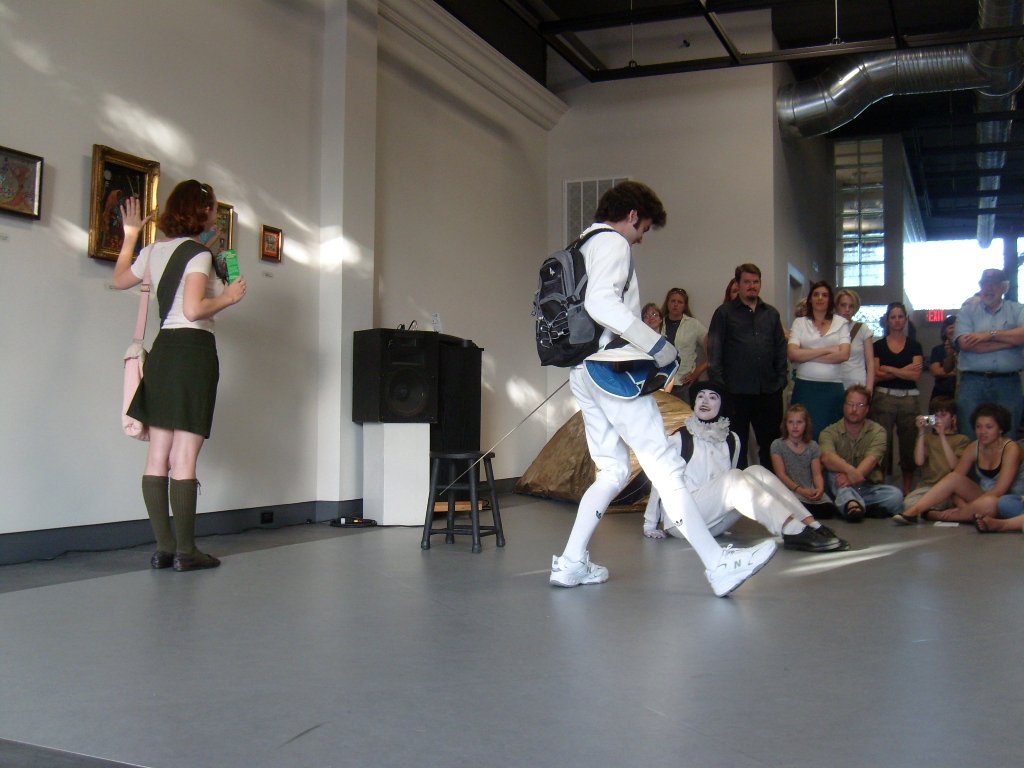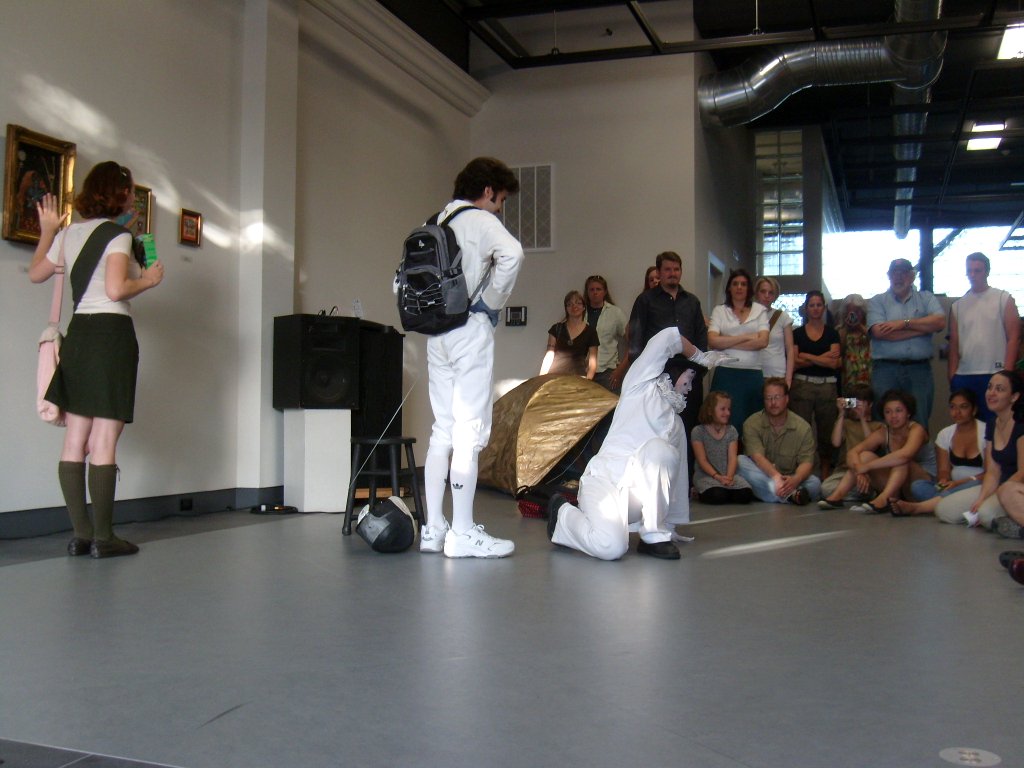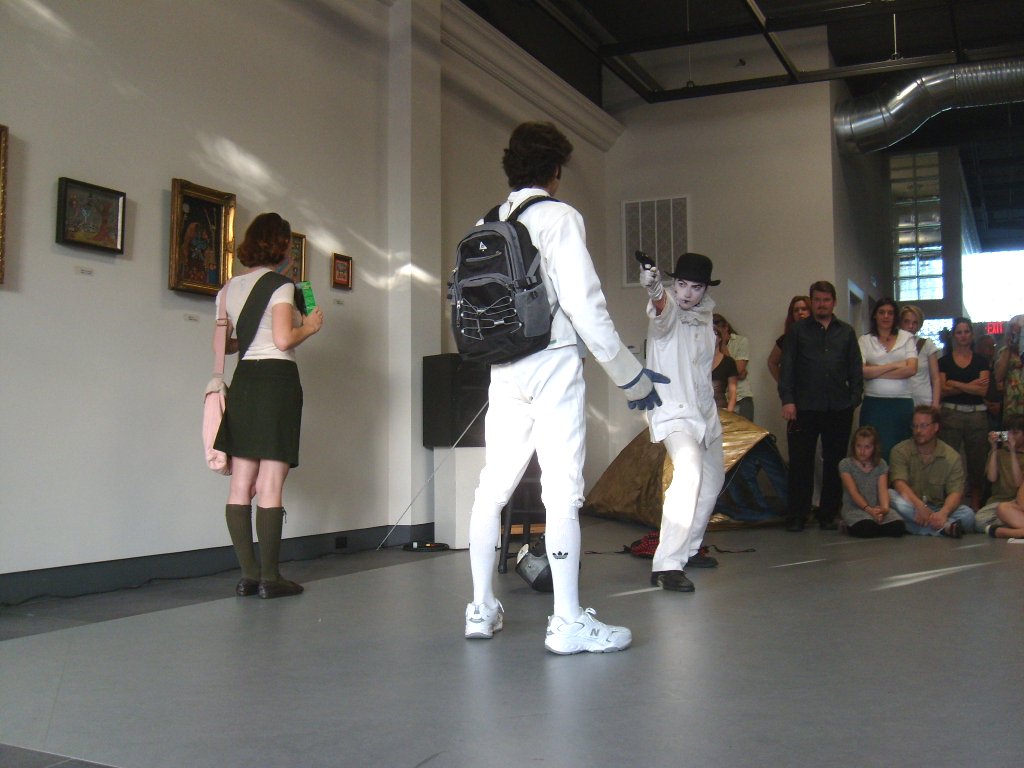 That's All Folks! At least for the moment. If you missed this event, you missed a fun evening. If you like what you missed, Storefront ART has more in store!
You can check this page regularly for future event listings so you won't miss out next time! Remember, Storefront ART has 4 components and Art Happenings is just one!
Contact: info@myhats.org